Many have been surprised by the success and popularity of CBD grass. These so-called cannabis light-type variants, which often have THC levels well below 1%, simply do not have a mood-enhancing effect. They look and smell the same as traditional cannabis and have a high CBD content, usually 10-20%.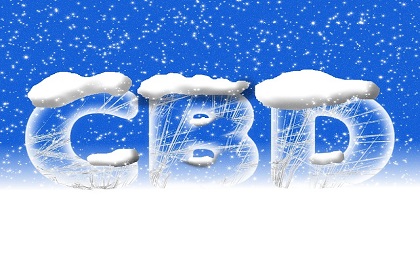 CBD grass can also be purchased at health and herbal stores, tobacco stores, and online. Perhaps surprisingly, where CBD grass is available, there has been a statistically significant decline in the use of drugs available in pharmacies. For many who are reluctant to use "traditional" cannabis, cannabis light-type variants are often seen as a safe alternative that they are happy to try.
Decreased triggering of cannabis light and prescription drugs
Italy is one of the first countries where cannabis light has attracted a great deal of interest and its initial sales have reached enormous proportions. In December 2016, the Italian government passed a law that allowed buds with THC levels below 0.6%. The essence of the law was to help farmers who produce and sell hemp. Inadvertently, it boosted sales of cannabis light in Italian pharmacies. Thanks to the widespread availability of cannabis light in the last two to three years, researchers have had the opportunity to assess trends in prescription drugs in Italy. Their results have also made headlines in the mainstream press. Research has shown a significant reduction in the rate of substitution of some important prescription drugs.
Decrease in the substitution of cannabis light and Italian prescription drugs
As a result of the new Italian law on cannabis light, the rate of substitution of each prescription drug has been checked separately. According to the researchers, the decline in the purchase of traditional pharmaceutical prescriptions began three months after cannabis light became available in the area. This has potentially huge implications, should this eventually be rolled out worldwide.
The biggest declines seen in the filling out of prescription medicines were in the following three categories: anti-anxiety drugs (anxiolytics), with an average decrease of over 11%, a 10% drop in taking out prescription sedatives, and an almost 5% drop in prescriptions filled for antipsychotic medications. However, the research team indicated that interestingly, there was only a slight yet statistically significant reduction of prescriptions for: antiepileptic drugs, 1.5%, antidepressants, 1.2%, and 1.2% in the replacement of prescription opioid drugs such as codeine or oxycodone, etc. There was also a 1% reduction in prescription medications for migraine.
Of particular interest, was the introduction of cannabis light's impact on the first two aforementioned prescription drug categories: anxiolytics and sedatives. In their conclusion, the researchers asked the question: how much money could health care save if it took the courage to use cannabis light as well as regular cannabis in traditional therapies as well? Indeed, recent evidence from the United States suggests that access to medical marijuana is important in health policy and results in visible savings in health care. The data support the hypothesis that if medical marijuana is available locally, it will result in a decrease in sales of prescription drugs that treat many symptoms. However, these studies only looked at access to medical marijuana, which also requires a medical prescription. Access to clinically unsupported marijuana has so far not been considered in terms of pain relief as a self-medication practice. However, in terms of user behaviour, it can be quite risky to give up a well-established treatment in exchange for a clinically unsupported product.
 Sale of CBD grass in some European supermarkets
CBD grass, also known as cannabis light, is a popular alternative to tobacco in many parts of Europe. In some supermarket chains in Switzerland, for example, you can also buy pre-rolled cannabis light-style joints. Some people use cannabis light because they feel it helps with their medical ailments. Others believe it is safer than tobacco. Some simply want to reduce their tobacco-based cigarette intake, and in their experience, smoking (or vaping) cannabis light reduces the desire for tobacco for several hours at a time.
Simply grow cannabis light from feminized or self-flowering seeds
If cannabis light is not available where you live, you can still easily grow it at home. CBD feminised seeds and CBD self-flowering seeds – in variants with CBD levels of about 15% and usually THC levels below 1% – would absolutely fit the bill.
Cannabis light. Can CBD grass reduce the consumption of high THC versions?
Using data from the Italian authorities, the researchers examined the effects of cannabis light introduction on the numbers of arrests and drug raids for THC-rich cannabis. Interestingly, it was found that after the introduction of cannabis light, the amount of regular cannabis seized by the authorities actually decreased. The researchers also pointed out, that the introduction of cannabis light on the black market has cost cannabis manufacturers in excess of anywhere from €90 to €170 million. These results also support the argument that the supply of illicit drugs was actually thwarted following the presence of official and legal traders.
It could be that the decline in seizures of cannabis rich in THC is due to the fact that some people who formerly used medical cannabis switched from illegal cannabis rich in THC to cannabis light. Of course, it could equally be argued that the police simply became less stringent about THC-rich cannabis and were no longer arresting so many people; possibly, because so many people started using cannabis light that it became quite simply impossible for them to distinguish the difference between THC-rich cannabis and cannabis light. Either way, the use of cannabis light as a potential alternative shows very promising outcomes from the data gathered, and it will be very interesting to see how the rest of the world observes and follows this trend.